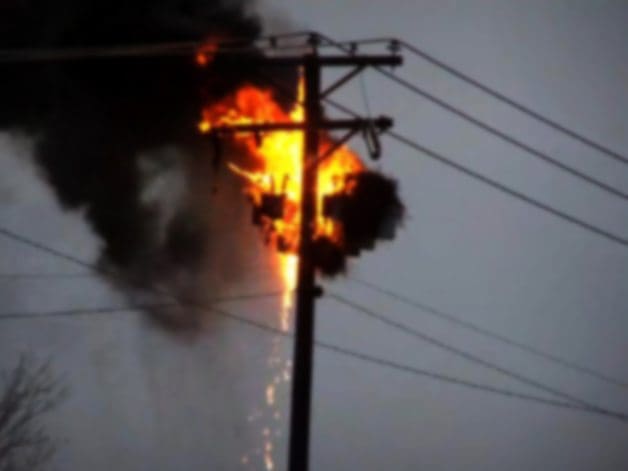 Yep...
So. Glora Coates washing my psyche on this final pre-yule week of commute if I make it that far. A combination of chronic sparkling shiraz (Christmas-In-A-Bottle) imbibing and the looming of impending redundancy is making the roiling run along the soaking tracks this morning more like fear and loathing in Brisvegas. God I hate my job. But I digress. Back to Gloria Coates and her broad, deep abstract expressionist compositional gesture. How is she not in the curriculum as a top notch mid-20th-century avant-gardiste? Oh wait she's a woman. But she is getting her just desserts to an extent at present and I admit to only recently coming across her when I noted BBCSSO were doing a programme of her work under the outsider-loving baton of Ilan Volkov. Gloria's gorgeous, intense, distinctive sliding textures directly invoke apocalyptic visions as her Indian Sounds (Symphony No. 8) slides through a genocide war dance that feels like time itself is melting under the boots of so-called progress. That seriously powerful yes! Invoking sounds from First Nations America while atonal washes of string horror intervene. This image is no mistake I dare say. Revolutionary and revelatory. Gloria. G.L.O.R.I.A. Glooooriyah!




Grey green swelter, Gloria's String Quartet No. 9's an absolute belter. Stunning textures slide, grip and patter in and out of focus, phrases melting like the soles of my boots on steaming tarmac. A quality of the folk outsider lives inside Gloria's work, like the grand masterpieces of a hermit unexposed to anything other than a few Pollocks they pilfered from the back of some derelict barn. There's a quality in her work that sits well outside the institutions while still paying heed to hundreds of years of compositional process (thank fuck, and in a nod to the original composer rebel the 9th quartet has shadowy echoes of Beethoven's Grosse Fugue) and well within the world of cantankerous greats kicking against the pricks. Her oeuvre is chronically under-recorded but the current one spinning has Quartet 9 (amazing) and the Sonata for Solo Violin which I will rush to get a copy of ASAP and learn it with the fever of the born again. This train moves with the same greasy glissando filling my ears. Will I ever get to work? Do I even give the remotest shit?



Gloria Coates' broad brushstrokes melting in Mississippi mud, about to bust the levee in strains of bottleneck blues all sliding up and down in abstract stroke, expressionistic howls from the margins of the canvas. Mississippi mud? Could be Brisbane river mud, that brown snake fangs lit in slithering heat dripping with venom and tears, taking souls on the in-breath making holes in the out, parting brown sea no-one wants to cross. Blown textures over known fissures of dissonance, shifting, grinding on the tracks matched in consonance. Don't think this ain't melting. There's gon' be some trouble here.


Holy dooly. Latest release of Gloria Coates, Piano Quintet and fresh Symphonic documentation Drones of Druids in Celtic Ruins, breathing cold in the belly of Cuchulaínn's ghost. Heatwave again in this low down long barrow, tomb on wheels and wires tearing through total climate Eclipse (the Duke and McLuhan didn't foresee this one). Gloria's apocalyptic sonar picking up waves, sending me up on their crest and crashing me into their fundamentals with a low bow Sonic Boom. Not even sure where I am despite familiar sites South Bank station mind the gap, or pour into the gap and join the primordial ooze beneath the tracks vibrating in dissonance with electro-charged steel, bows grind close to the bridge as piano depth charges chase your final molecules into the henge of happenstance. No stance, sitting, watching an old man with kind face read a heavily illustrated book that appears as a Hindu tome, emergency help point begging fingers to press just for the penalty for misuse. Hello brownssnake my old friend, screaming strings buried in tidal flow. Tied to the moon, The Wizard Fingers Never Rest.


Final ride toward the Unutterable for 2018 and perhaps for some time, against my own will, for the Unutterable forces have conspired to have my living ripped out from under me. Ah neo-liberalism you fat bottomshelf cunt. But I digress. Heatwave conditions again, blistering rise to 37 degrees at 7:30am, too hot for Gloria though I work on and in with her glissing apocalyptic swirl with the hot, heavy, slippery sounds of King Sunny Ade, Naija number 1 juju motherfucker. 1982 wasn't quite the apocalypse yet (couple years too Orwellian early) but it was the year of Juju Music. Deep bloody juju, born in sweat and dance in shadowlands, clatters of claves, minimal stabs, tweedles and slides of guitar and pedal steel, in and out of perception, pounding of ngungun bass to bring Baron Samedi out for an Endless Boogie til the last seconds of Saturday close and the final funeral party of the day tears Sunday open in trance and intoxication, burning skies as Gomorrah's smoke blocks out the first or perhaps the last light as you stand on the sea's edge, sweat and condensation mix on bottle side, sliding down into a psychic prone position. Yes that's right. But back to Gloria. Her work is finally getting some attention, though perhaps not the significant attention it deserves. Bigger and better orchestras are playing it. More articles seem to pop up about her and it, and all praise the Old Gods for that my dear friends. And so as I slide by the city phallus pharm on this 7th locomotive wonder of the world towards the Unutterable one last time, I bid you all a Merry whatever it is you celebrate this time of Year and a happy New Year.



Next time....Seán Ó Riada